Hello readers! I'm just dropping by again to share my excitement 😀
Back in August, I made a brief post announcing that I started posting my second 2Moons fanfic on Wattpad. And now, 8 months later, I have officially surpassed 100k reads on my story. Whoo!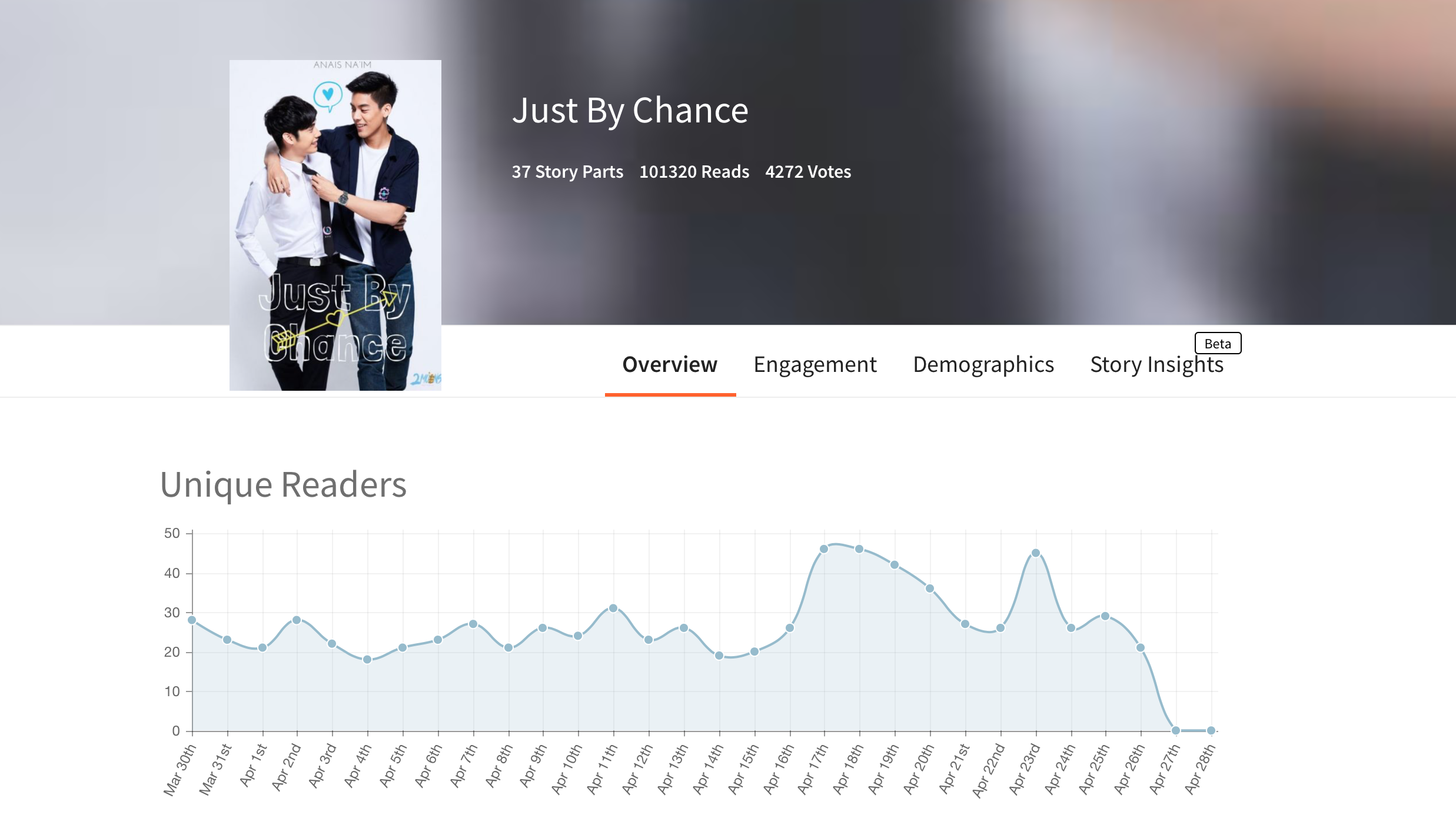 It makes me so happy to know that so many people have read or are currently reading my story and are actually enjoying it. I love seeing all the votes and I love reading all the comments. It lets me know that my writing is not complete trash and that there are still other fangirls out there like me that still adore the original cast of 2Moons lol.
I never thought my stories would reach this many reads because I honestly never really thought my writing was that good. I just write for fun. But it's nice to know that there are so many people out there that read fan fiction like I do.
I am currently writing a story for the final couple in 2Moons which is Ming and Kit. I am hoping to start posting some time this Summer, so be on the lookout for that!
In the meantime, if you haven't already, be sure to read my stories!
Follow me on the interwebs: