Omg helloooo!!! Have I really been away for 8 months? Did I really only post two blog posts in the whole of 2021?? Wow, yes I did. Long story short, 2021 was not very kind to me. Things did get better for me towards the end of the year (I found a new job and moved into my first apartment!), but man did it take a long time to get to that point. I spent the majority of the year struggling in my personal life and feeling very sad. At this point, I am completely over this pandemic and I just want it to GO AWAY.
But anyway, yall are not here for a sob story. So I am here to tell you that I finally watched Why R U: Saifah & Zon Story! I can't believe it's taken me 15 months to actually watch these darn episodes. I was so excited when the trailer was first released and I was so confident that I was going to watch it as soon as the episodes dropped on Line. But life came at me fast. So literally, from November of 2020 to December of 2021, life has just been throwing everything my way and I was only able to squeeze in a few dramas and only two reviews.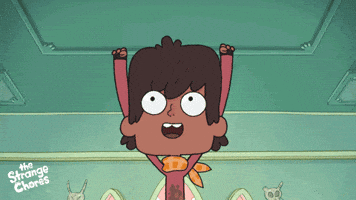 So! Saifah and Zon Story is basically just all the missing pieces of their story that we did not get to see in the actual series. Initially, I thought the episodes (there are only three) were going to be their own cohesive story of what would happen if Zol deleted her Y-novel. But that's not what happened at all.
Zol did indeed delete her story however, each episode was just a mash up of all the missing parts that we did not get to see, plus scenes that were supposed to be "current". Some parts were hard to follow at first because I couldn't remember when things happened in the original series. So the time jumping was confusing for me. Between flashbacks of all the parts we missed from the original series, to jumping back to what was supposed to be present day, my simple mind had a hard time following at first.
I really REALLY wish that Saifah and Zon could have had a fully fleshed out story from the beginning. I was happy to watch these episodes, but I would be lying if I did not admit that these episodes felt like an afterthought. Yes, I know covid-19 was a major player in why we did not get more scenes from them, but these episodes felt like the forgotten stepchild of the series. The lighting, the editing, the overall lack of people in the episodes such as other cast members and extras on set. It all just felt quite empty and that made me feel sad.
I like how much of the same music was used and that even though these episodes were filmed much later, the characters still felt like themselves. Saifah and Zon are still my fluffy little babies and I heart them!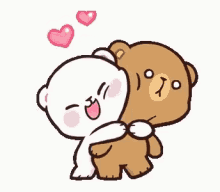 One thing I had a hard time with was just how melodramatic these episodes were! Ohhhh my goossshhh the drama! The crying! Zon trying to push Saifah away because he was scared of being with him. It was so much and I kept having flashbacks to when Tutor and Fighter broke up because Tutor pretty much got threatened by Fighter's dad and Fighter didn't know. I hate those scenes so much because they literally make my chest ache. Zee was such an incredible actor in that scene omg.
So with their drama, we got scenes like this:
Saifah and Zon had drama of their own and experienced a break up. But just when I thought the series was getting too serious, they brought back the comedy and fluffiness that I loved so much with this couple and we were back to having scenes like this:
Overall, I am happy to have these episodes to fill in the gaps. I do wish that their relationship could have been fleshed out in the series, but I won't dwell on coulda shoulda wouldas.
Sorry if this review is all over the place and incoherent. I'm trying to get back into the feel and flow of writing reviews again. Anyway! What did you all think of the Saifah and Zon Story if you watched it? Let me know down in the comments 🙂
Follow me on the interwebs: