After watching some Korean mini series, I am back to watching my beloved Thai dramas and this is one I have been waiting for! When Paint With Love was first announced I didn't know what to do with myself. This was a couple pairing I had no idea I needed in my life and I have high hopes for this series. I chose to wait until all the episodes were released and available with English subtitles so that I can binge it if I want to.
I really enjoy Singto as an actor and I am excited to see Tae Darvid in something else outside of things that are 2Moons related. I was also really happy to see Yacht take on a different role in this drama as well as Tanshi. I freakin love her and the characters she always end up playing. I don't have many faves when it comes to Thai female actresses simply because I watch a lot of BL and female characters aren't central to any of the stories. But Between Tanshi and Samantha, they are hands down my favorite female actresses.
Anyways, let's get into this review!
Episode 1 really hits the ground running and sets the stage for the upcoming episodes. Maze (Singto) is a no-frills businessman who takes no crap from anyone and isn't afraid to conduct some shady business in order to get what he wants. Lying? Yep. Blackmail? Expect that too. Misleading others? Add that to the growing list. Long story short: Maze is not a likable character. In addition to this, he's super prim and proper and doesn't like to get himself dirty.
Phab (Tae), on the other hand, is a down on his luck abstract artist who really needs money. If he doesn't get any money soon, he could lose his house. But he takes his artwork seriously and doesn't like doing projects for people that don't understand art. Because of this, he often refuses job offers, but this has only come back to bite him since he really needs money now. Maze pretty much black mails him into working for him for a wedding gig, and this sets off the entire episode.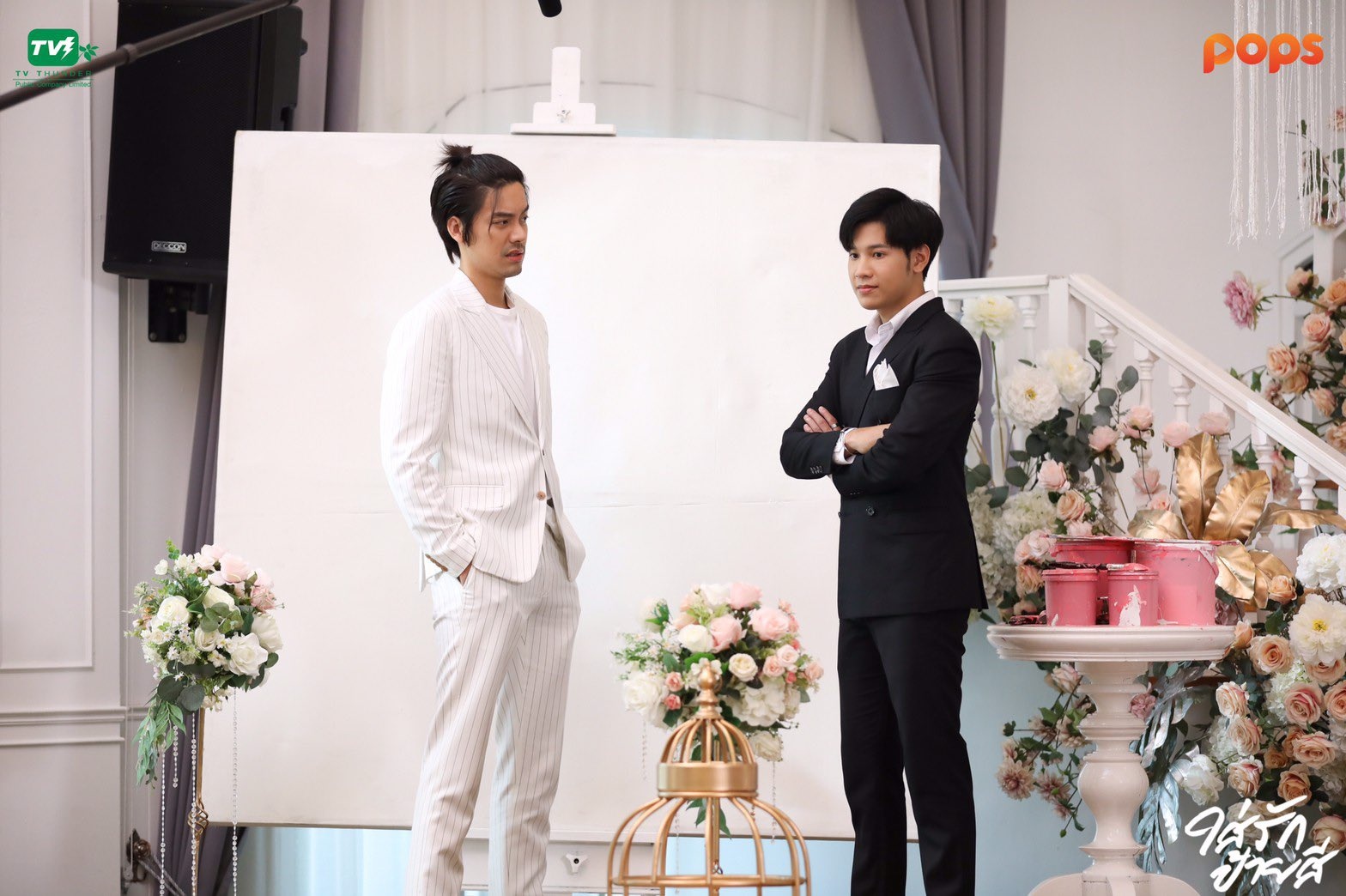 I enjoyed this episode so much, but I will admit, I don't like Singto's character >_< lol. I know we are technically not supposed to right now. I am just shocked that he took on a role like this. It's so different from any of the other roles I have seen him in. He's doing a good job though because I REALLY do not like Maze lol.
Phab is such an interesting character. He is serious about his work and is not afraid to get dirty to get a great art piece. In addition to art, Phab likes plants, nature and even goes out of his way to not kill bugs. This role is super different than any roles I've seen Tae play in and it's sooo interesting to see him portray this type of personality. I think I like it.
At this wedding gig that Phab gets blackmailed into to working, things are going fine until he tries to save yet another bug and accidentally ends up knocking over his tub of paint and spilling it all over the bride, right as she is giving a thank you speech to her wedding guests. The bug then goes on a rampage, attacking the guests and the event pretty much goes downhill from there. It's campy, it's funny, it's doesn't take itself too seriously, and I enjoyed it all lol.
There will be a second couple, Neung and Tharn. They are both models and actors. Tharn works for Maze's company while Neung works for their rival company. It's been hinted at that Nueng might be Maze's ex, so there might be some drama there. Especially once he moves on to Tharn who works for Maze. What makes Tharn and Nueng's relationship even more interesting is that they will be staring in a BL drama and of course both of them are about to be catching feelings, lol! So this might be a mess. It sounds like we could have a messy love square on our hands. I guess we'll just have to see.
Anyways, I don't have much to say since this is only the first episode, but I am interested in seeing where this goes. It's pretty obvious that this is another hate-to-love story and I tend to enjoy those so my hopes are pretty high right now. I'm praying this series doesn't disappoint.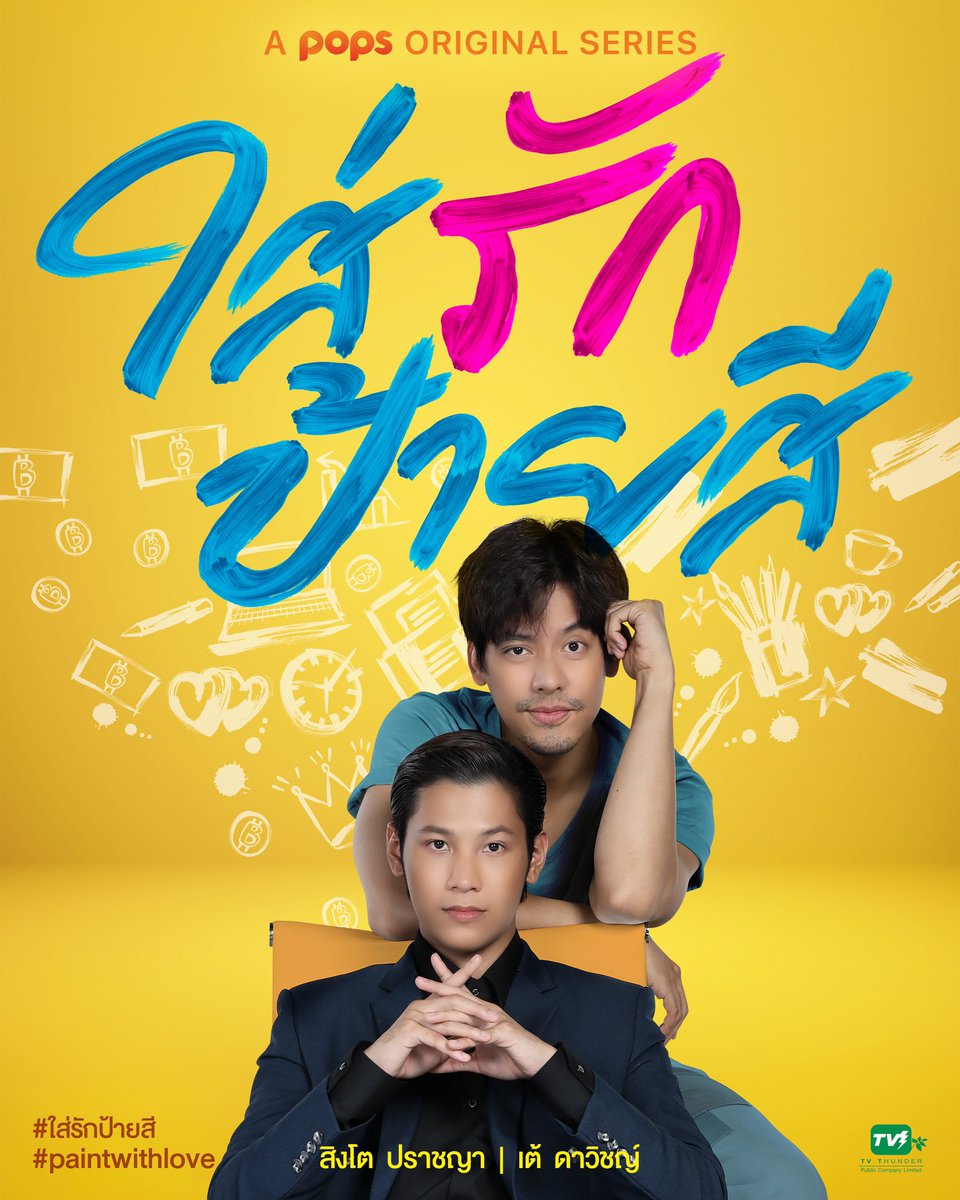 Follow me on the interwebs: