Right off the bat, we are picking up where episode 12 left off. It's the end of the party and people are going home now. People are still reeling from Arthit's revelation but everyone is very nice about it. Arthit even went so far as to admit to everyone that he was fearful when the picture went around so he tried to hide his real feelings. But really all he was doing was hurting the person he loved. And yes he used the word LOVE!
Arthit's big reveal got P'Yong thinking and so when the party is over, he runs out after Nai who is waiting for his taxi. You can tell he wants to tell Nai that he likes him but for some reason he just can't speak. Eventually, Nai's taxi arrives. Nai thanks P'Yong for being so nice to him and helping him. He tells Yong that he had a really good experience and then he leaves.
And my little disappointed heart is screaming because I wanted them to happen! I wanted a YongNai romance!! Ugh what a wasted opportunity 🙁
Meanwhile, Arthit is walking home with Kongpob being all cute and lovey dovey and even though Arthit has finally given his answer, Kongpob is not used to Arthtit being so nice. But Arthit uses Kongpob's words against him and tells him that he wants to continue to walk along side of him. Now I know Kongpob is internally squeeing right now but he tries to hide his smile. But Arthit calls him out and they both start smiling at each other and I just….uwwuhh!!
I swear they are one of the only couples that gets me like this lol.
Anyway, back at school, Kongpob is reunited with his friends again. Everyone seems to have had a great internship experience and everyone is reflecting on their time as students because they know that after this year, they will be finished with college. It can come off a bit corny but I really like these little moments. They give me nostalgic feelings about season 1. Sotus the series will always be one of my absolute favorite series so the reflections make me feel all warm and fuzzy inside lol.
In this episode we get a little bit more of Tew and Angry Dae who is not so angry anymore. He and Tew seem to have developed a very nice relationship with each other. And it turns out Angry Dae is P'Danai's son! Wow, I didn't see that coming at all.
What I also didn't see coming, do yall remember Praepalin from season 1?? The girl who said she likes girls? Well they gave her a girlfriend!
I don't even know why this made me as happy as it did. Maybe because it was something I wanted the writers to touch on in season 1 when she newly admitted it. But better late than never, I guess.
Even P'Earth and Tod were being all cutesy without really knowing it. Tod still likes Earth but he is being respectful of her feelings. But it seems like Earth is softening toward Tod because they both were thinking about each other and ended up buying the same drink for each other at the same time lol.
So anyway. Back to Yong and Nai. Nai came back to the office before heading back home to Chiang Mai. He needs to get his internship papers signed so he can take them back to his university. Of course Yong is surprised to see him. And even though Nai lives in Chiang Mai, Yong offers to drive him all the way home.
So Yong is packing the trunk with Nai's things annnddd….
Why on earth did no one tell this man he had something on his butt before filming this scene?? Lollllll I am cackling!
Also, I did mention that Angry Dae is not so angry anymore, right? Like, what is this? I don't even know how to handle this grin.
It's night time now and after meeting with his old friends and familiar faces, Arthit rushes off to meet up with Kongpob. And YALL! We are back at the bridge where it all started in season 1 and I can't freakin breathe omg.
Arthit meets Kongpob there. He wants to meet him so he can give him his internship certification papers as well as give him a gift. And you will never guess what his gift is. I thought he was just going to return his gear back to Kongpob and make a big deal out of it but ARTHIT WENT ALL OUT! He had gears custom made of both of their gears combined! And he tells Kong that the combined gears symbolizes the joining of both their hearts and I just…ahhhh!! my heart can't take this!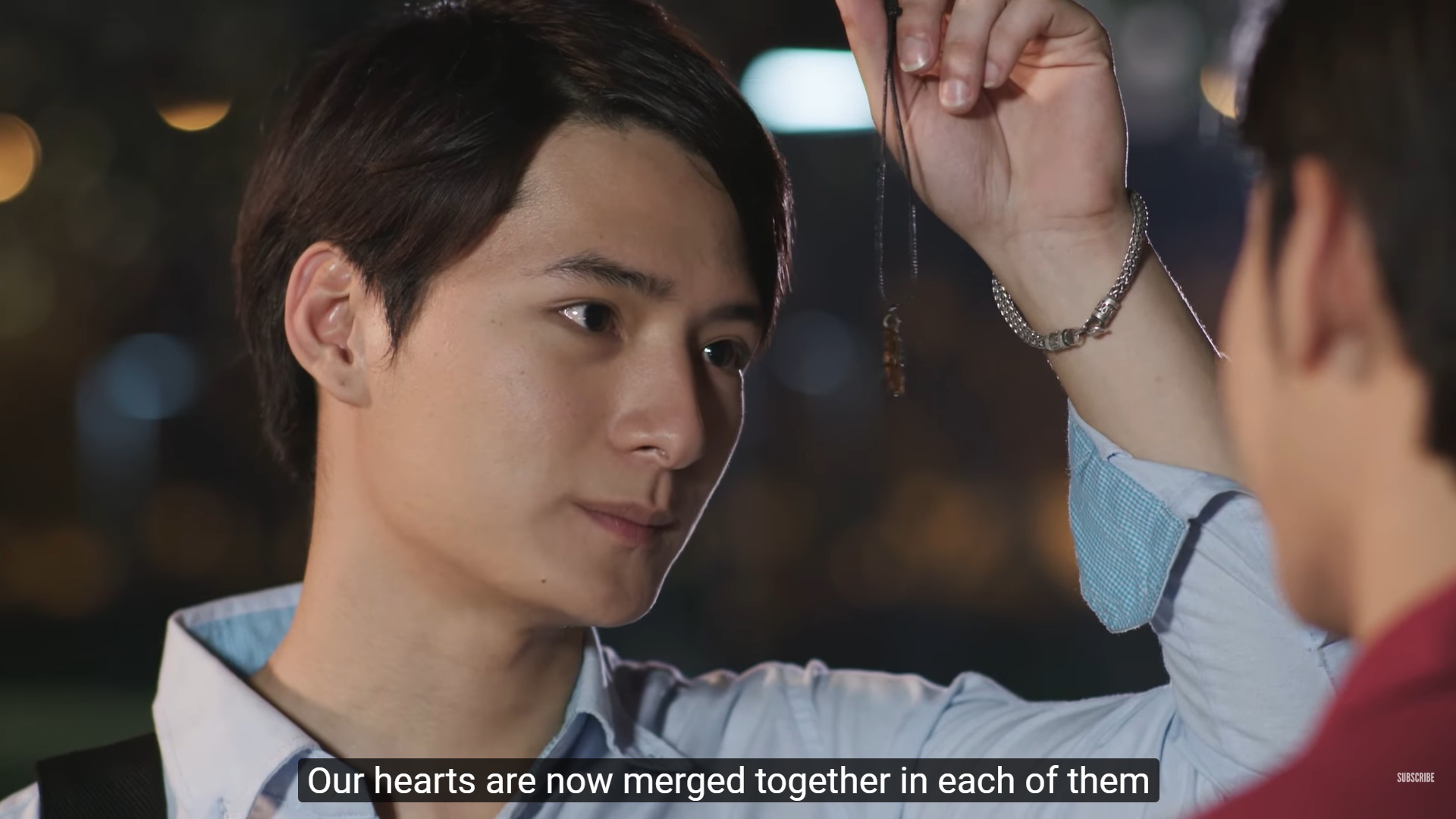 I'm literally tearing up right now omg. Arthit can be a total grouch, but my goodness, the man is romantic.
He then proceeds to ask Kongpob if he is ready for their future together. Kongpob asks him if he is the one that is ready and instead of answering, Arthit hits him with a kiss smack on the lips, without hesitation.
Jesus take the wheel.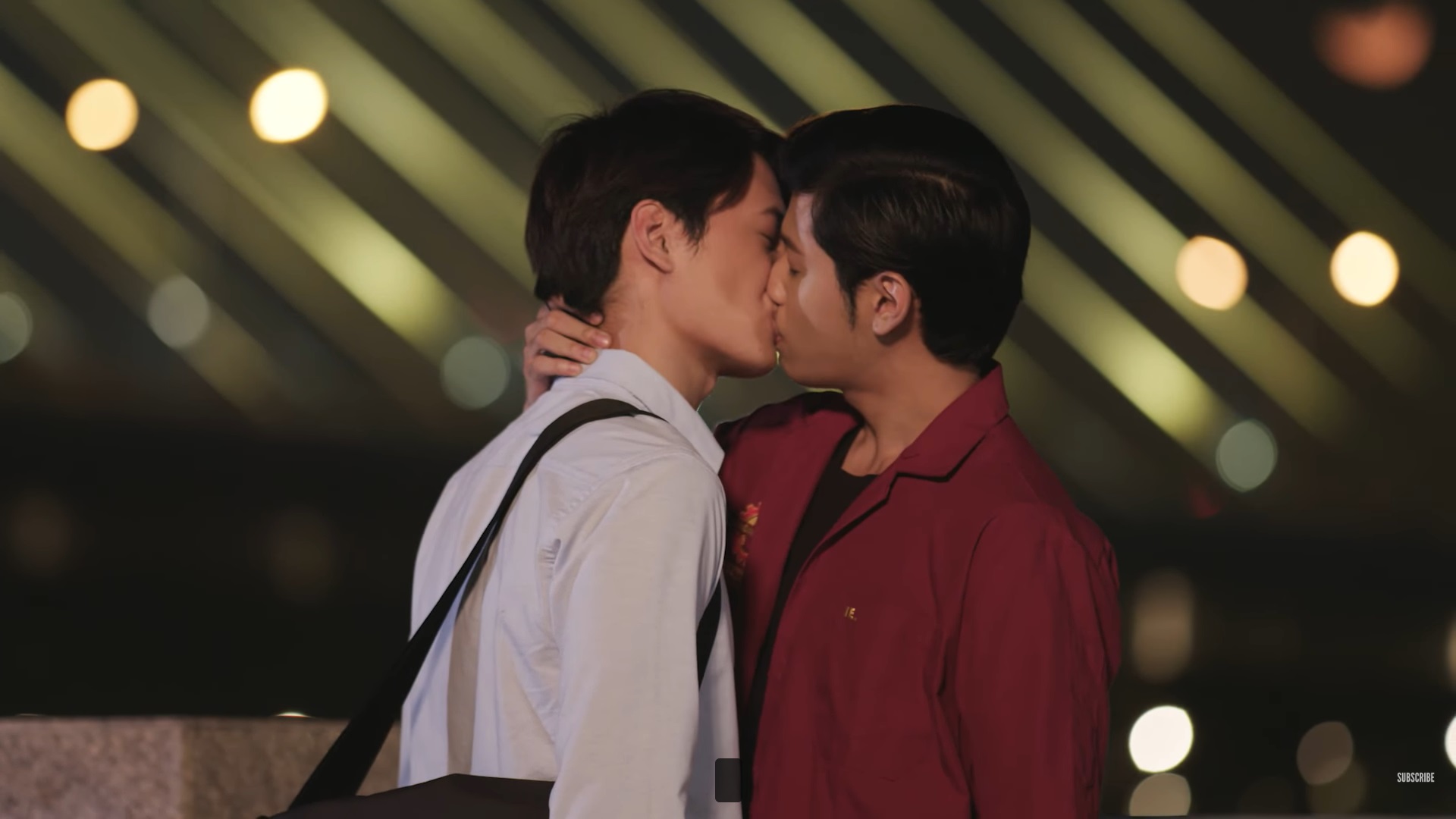 Me: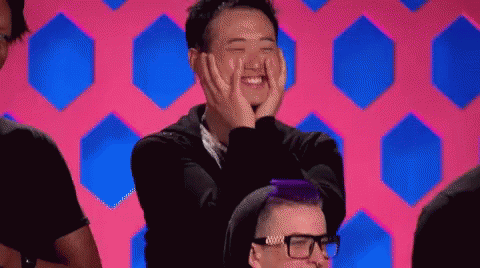 I literally can't squeal anymore or I'll hurt my throat lol. Ugh, why are they so freakin perfect.
And the way they look at each other after the kiss and just smile…
I know Arthit was a jerk a lot of the time. But I am just glad that he finally admitted his wrongdoing and acknowledged how he was hurting his boyfriend. He also acknowledged that his actions were done purely out of fear which I can understand. Fear as well as desperation can make people do things that they are not proud of. But I am happy that they were able to work this out.
*Siigghh*
I feel like it's the end of an era, even though I'm the one that's late with watching this show. I finally completed it and it truly feels like the end. SOTUS is over and I feel sad about it. But I am also happy that I was able to experience these characters and their journeys. SOTUS will always and forever be my favorite <3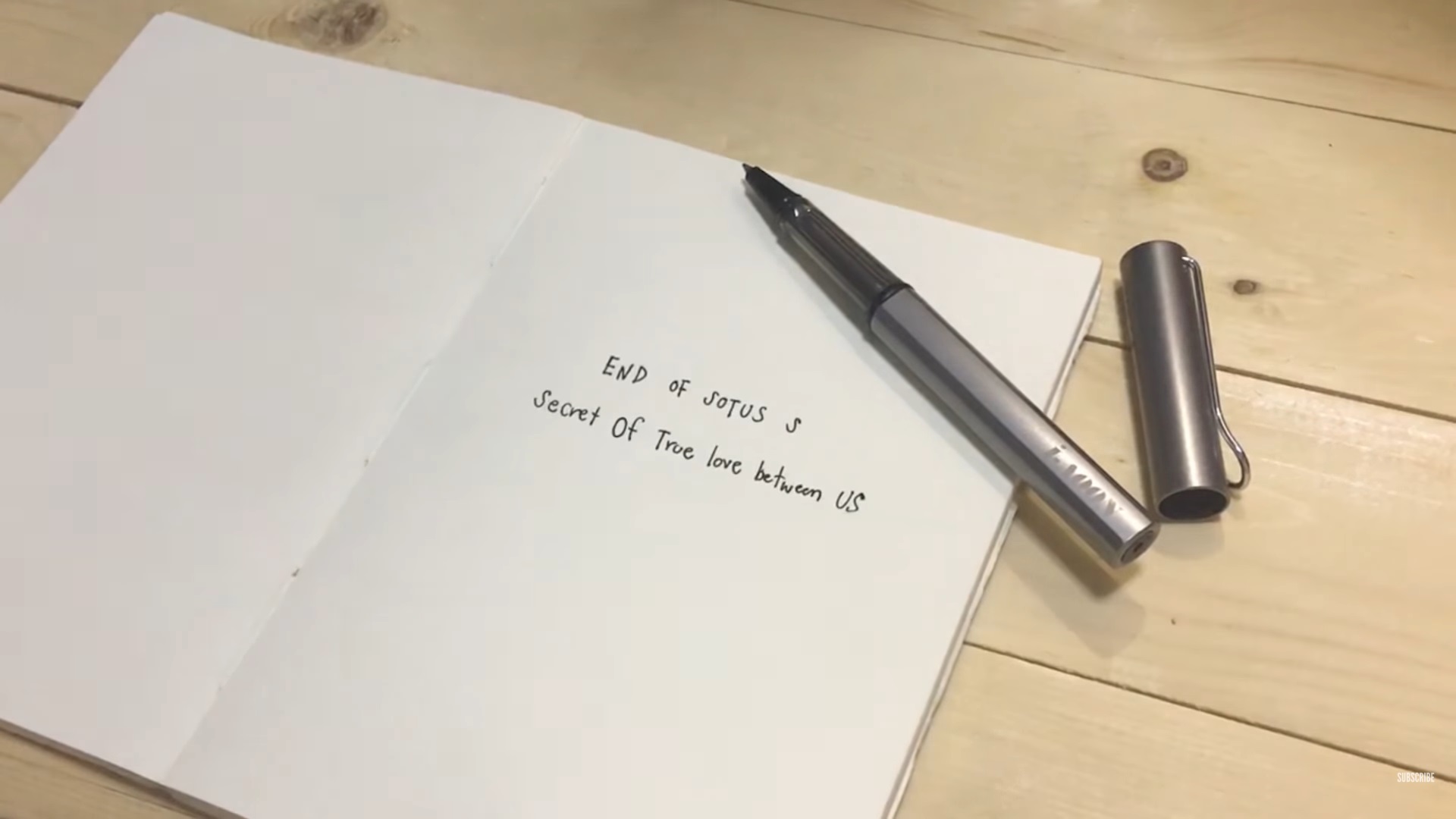 Episode 1 | Episode 2 | Episodes 3 & 4 | Episodes 5 & 6 | Episode 7 | Episode 8 | Episode 9 | Episode 10 | Episode 11 | Episode 12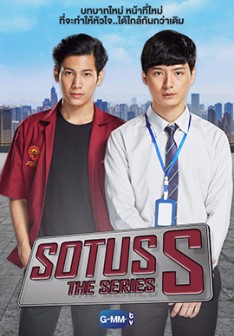 Follow me on the interwebs: