Day 19 prompt: BL drama that was better than you expected. This one was easy to decide and my choice is Trapped from HIStory 3.
Trapped is a story about a cop and a gangster and so right away I did not have high hopes or any expectations. Cops and gangsters and crime lords and anything similar are things that I am simply not interested in. But I gave this series a chance because I have never been disappointed by any show I've watched from the HIStory franchise. I also liked that this was a show that did not follow high schoolers or college students which is a welcome break from all the other BL series that can't seem to move on from school and grow up.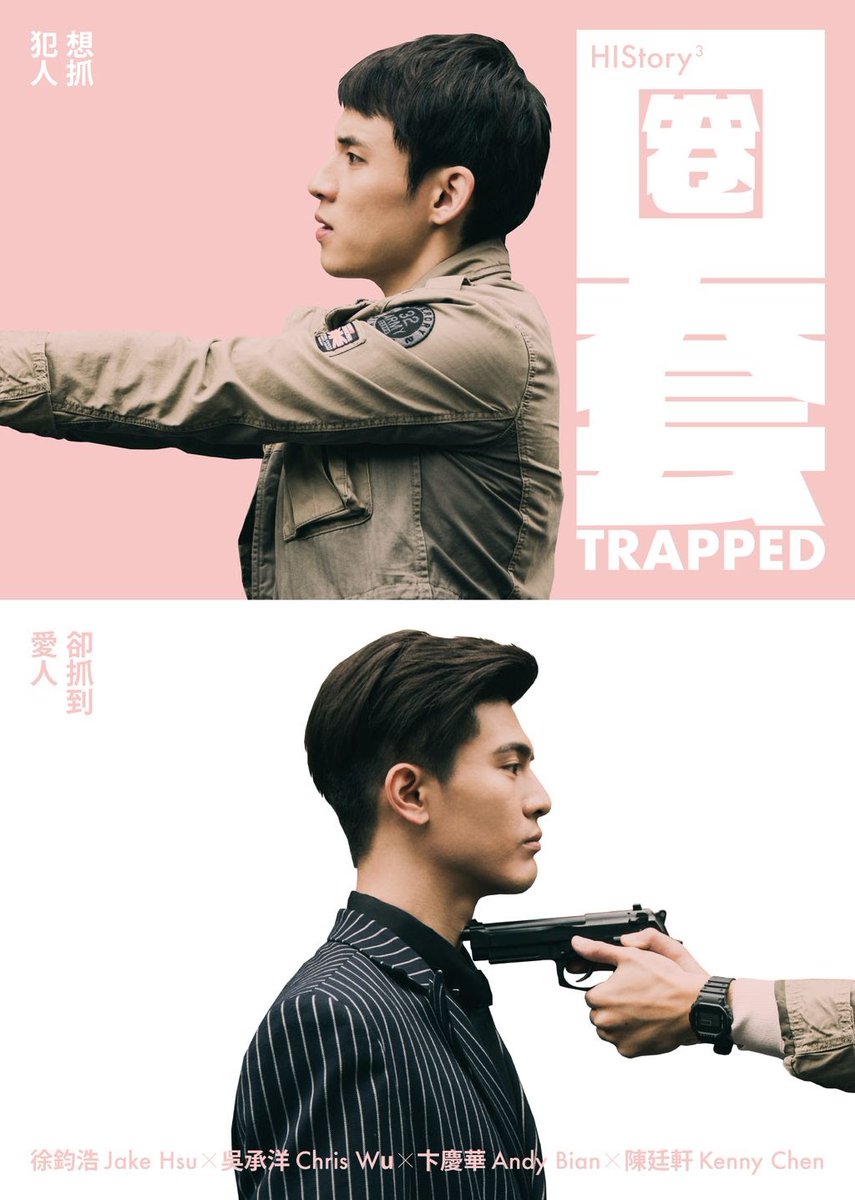 I'm glad I gave this series a try because it turned out to be so good! It's categorized as a BL but If I'm being honest, the BL aspect of it kind of takes a back seat to the actual plot. I became way more invested in the story than the BL aspect and that's what I consider to be good writing!
Although the bL was not the main focus, the romance was still actually quite good. The development of feelings was done at a believable pace and it was nice to see the change within the characters when they started to realize their feelings for each other. There was humor, there was tragedy, there was support, there was intimacy. It was just…really nice lol. Not to mention, this series has my beloved hate-to-love trope that I can't get enough of so there's that too.
I thought the actors were good actors and the plot twist really had my mind blown. There were things that I didn't like in the show but it did not take away from the series as a whole. I recommend this show 100%. Now that I'm talking about it, I actually want to watch it again lol.
If you haven't read my review on it yet, read it here. I go into a lot more detail. If you have not watched it yet and you want to, it is still available on VIKI.
Follow me on the interwebs: